As 2013 rolls in now's the time to plan your year's marketing campaigns.
Here's a tip - plan out rough release dates for your new products and product upgrades now, and fit in your marketing and promotions around those dates.
A month before you release a new product you can run a
100% Off promotion
with us to get email addresses for prospective customers.
Or you can run a
Facebook promotion
with us and get potential customers to Like your Facebook page.
Then, just after a new release, you can run a
24 Hour promotion
, and you can convert all those prospective customers on your facebook page and email list into real paying customers.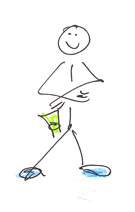 Here's wishing you a Happy and Profitable 2013!